Questions To Ask Your Dentist About Dental Implant Restoration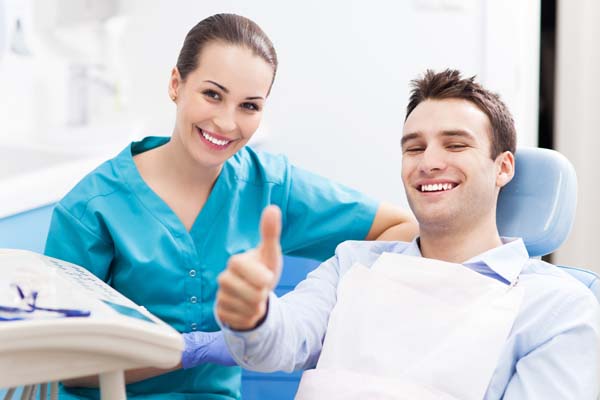 A dental implant restoration is a popular method of replacing lost teeth. The implants mimic the function of natural tooth roots and support the final dental restoration while preserving jawbone tissue. When planning to fill a gap in a smile with dental implants, there are questions that are important to ask a dentist about the process. This will help individuals to prepare accordingly and make a guided decision.
Vital questions to ask about dental implant restoration
The following are some of the questions to ask the dentist about dental implants:
What is the process of dental implant restoration placement?
Dental implants are metal posts usually produced using titanium. The implant is inserted into the patient's jawbone and an abutment is placed over the top. The jawbone will need to heal and integrate with the implant before attaching the final dental restoration.
How long does a dental implant restoration last?
With adequate care and maintenance, dental prosthetics can survive over 25 years of use. It is not hard to care for implants since a specialized cleaning process is not required. Recommended oral care habits include daily brushing and flossing, as well as biannual appointments with the dentist for routine checkup and cleaning.
Can the body reject a dental implant?
It is extremely rare for a patient's body to reject a dental implant. The titanium material used for the implant is biocompatible. If rejection does happen, it is usually because of a rare case of allergies to titanium or any material in the implant. The implant can also fail, eventually due to poor oral hygiene habits. Taking adequate care of the oral cavity before and after implant placement and restoration can reduce the risks of implant failure significantly.
Will the dental implant be noticeable?
Since the implant is embedded inside the jawbone, there is no way to tell if someone has a dental implant restoration. The tooth prosthesis functions and feels natural inside the mouth. The crown resting on the implant is customizable to match the rest of a person's natural teeth. The only way to know if a person has had dental implants is to perform a radiograph to see the presence of metal in the mouth, except the person mentions it.
What special maintenance requirements do dental implants need?
There are no special maintenance requirements for dental implants. This is perhaps one of the reasons why this option is so popular among those who have lost their natural teeth. They can care for their smile without having to buy special products.
Who is eligible to get dental implants?
Before getting dental implants, patients will need to undergo a thorough evaluation to know if they are eligible for the procedure. An ideal candidate would be someone with good oral health and adequate healthy jawbone tissue to hold the implant.
Are dental implants safe?
Dental implants are generally safe provided the patient is healthy enough for the procedure. People who smoke need to quit the habit before the treatment since it prolongs healing time. Excessive intake of alcohol is also not advisable.
Final note
If you have additional questions about dental implant restoration, schedule an appointment with the general dentist to get answers.
Request an appointment here: https://www.smilesbyjulia.com or call Smiles By Julia at (954) 271-8034 for an appointment in our Fort Lauderdale office.
Check out what others are saying about our services on Yelp: Read our Yelp reviews.